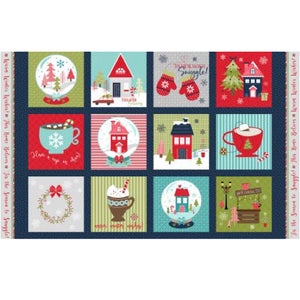 Cup of Cheer by Kim Christopherson of KimberBell for Maywood Studio is a colorful collection full of classic Christmas motifs. This fun panel features all sorts of charming winter props in blocks on a navy blue background. This panel measures approximately 27" x 44".
Width: 43"/44"
Material: 100% Cotton
Main Image Swatch Size: Approximately 27" x 44"
MAS10201Z